1997 Overview
The story of my US adventures really starts back in June of 1996.
Having finished my Masters degree I started working full time with Anvil Design Group, the company I had been working part time with for the duration of my engineering degrees.
By Christmas of 1996 I was becoming very bored with the work, but it wasn't until January that I started looking for alternative work.
On February xx I had an interview with Steve Dawson of Harvest Electronics, a company that was involved with online vending. I was offered the job there and then, and two days later I rang back and said I would take the position.
In July I went to Sydney, Australia, to meet with the people at Coca-Cola Amatil that were driving the Handheld Terminal project.
In October it was decided that I should be the next person to look after the USA operation.
Eventually, December rolled around, and I was on my way...
States I Visited
California (San Diego)
Georgia (Atlanta)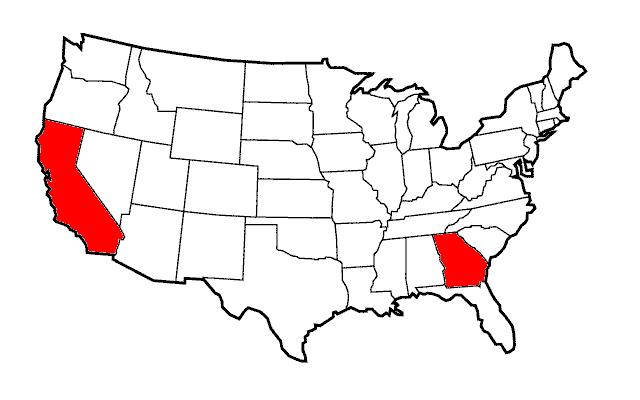 Countries I Visited